If you have a feeling that cooking and washing is a big, hard and stressful project, maybe that's because you don't have the right tools. Good kitchen tools can really help you with your busy housework and reduce your burden, making your life in perfect order and free from worry. Here are several kitchen tolls that you may be interested.
Pull-out kitchen faucet.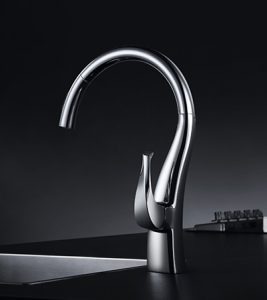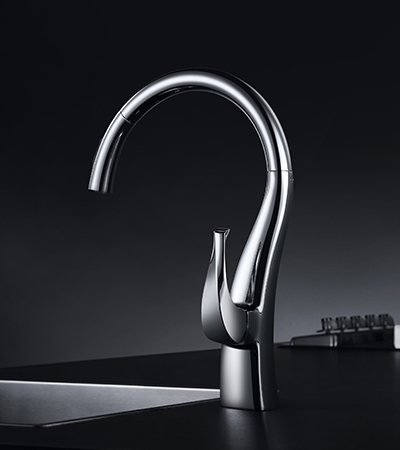 Actually, pull-out kitchen faucet is not so different from other kitchen faucets except for its inner flexible pipe. Though it is just a pipe, you will definitely find it practical and useful when cleaning your kitchen sink. Now, people can use the pull-out faucet to clean every dead angle of the table ware and kitchen ware. What's more, with the increased working radius of the kitchen faucet, it is much easier to catch the water with big kitchen tools. As a result, a pull-out kitchen faucet can really make your life easier.
Drain grid.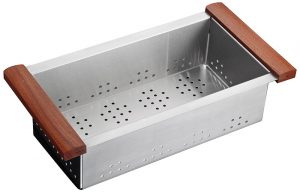 Have you ever wondered how to drain your kitchen ware without getting your kitchen table wet? Have you bought a drain board and found it too big and took up too much kitchen space? Drain grid will help you fix all these problems! You just need to put the drain grid on your sink and put the wet kitchen ware on it, and the water will just drip down to the sink, leaving the dry kitchen table to you. What's more, you can roll the drain grid and put it away if you don't need to use it, which can surely save the space and making the kitchen tidy.
Cup washer.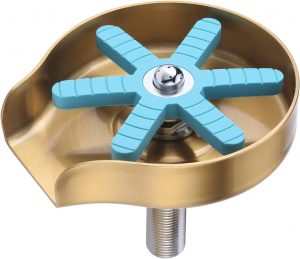 If you have washed the cups, you may have probably encountered a situation like this: your fingers are not long enough to reach the bottom of the cups so that you have no idea to deal with the residual stains. However, the cup washer came out. You just need to put the cup on the cup washer upside down and press gently. Then, the water will gush up and clean every spot of your cup, and the sewage will flow down the outlet to the sink. Eventually, you can find your cup as good as new.
Cooking hooks and washing hooks.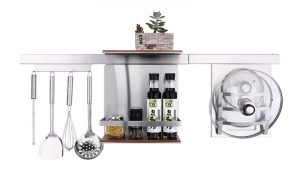 The key point of tidiness lies in storage. So, in order to make your kitchen tidy and adorable, the first step is to purchase storage racks to manage a series of cooking and washing tools. Besides, you can get what you need immediately and increase your cooking efficiency, and there will be no more overcooked food due to your search for the kitchen ware.
All in all, these kitchen accessories are undoubtedly your first choice in order to create a neat and tidy kitchen, because we all know that good tools are essential for good jobs.