On Oct 15,2023 , the 134th China Import and Export Fair was opened.The total exhibition area, the total number of booths and the number of exhibitors of the Canton Fair have reached a new high. The Canton Fair is one of the important Windows to observe China's foreign trade, and the continuous growth of relevant data reflects the positive changes in China's foreign trade. This is corroborated with other data released recently, indicating that the "stable" foundation for the high-quality development of China's foreign trade is more solid, showing strong resilience and innovative vitality.
Quantity structure double upgrade
The Canton Fair online platform exhibitors nearly 29,000 enterprises, an increase of 2115 than the last. The level of intelligence and facilitation of the online platform has been continuously improved, and 101 functions have been optimized. Up to now, exhibitors on the online platform have uploaded about 2.72 million products, including about 700,000 new products.
"The Canton Fair in the preparatory period has shown that China's foreign trade positive factors continue to accumulate." Qu Weixi, vice president of the Institute of International Trade and Economic Cooperation of the Ministry of Commerce, introduced that the number of exhibitors increased, and many specialized and special new "little giant", manufacturing individual champions, and national high-tech enterprises actively participated in the exhibition. The number of high-tech and high value-added new exhibits such as new energy and industrial automation is nearly 100,000.
Foreign trade pressure forward to show resilience
Since the beginning of this year, the momentum of world economic recovery has been unsteady, and external demand has weakened, which, combined with the impact of last year's high base, has put pressure on foreign trade growth. Experts said that China's economy continued to recover, high-quality foreign trade development solid progress, the fourth quarter of China's foreign trade overall pressure forward.
"The unsteady momentum of the world economic recovery is still the biggest challenge for exports, but the comprehensive competitive advantage of China's exports is still solid." General Administration of Customs spokesman, statistical analysis department director Lu Daliang said. According to the results of the China Customs trade climate survey, the proportion of enterprises that reported that export orders remained stable or increased in September increased by 0.8 percentage points compared with August, and the proportion of enterprises that expressed optimism about future exports increased by 1.3 percentage points.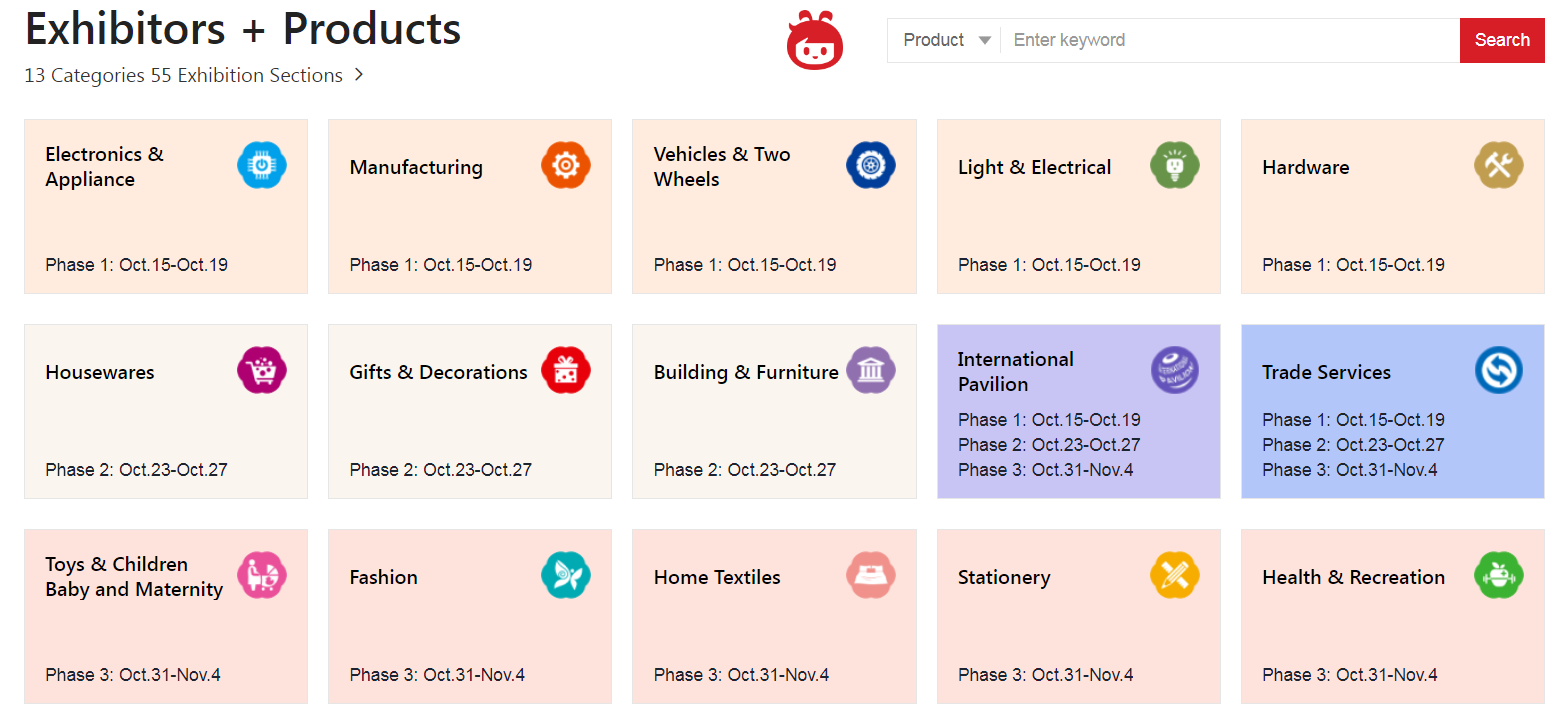 Here is the Canton Fair exhibition schedule for your reference.
Welcome to Canton fair and visit our company !  Kaiping City Garden Sanitary Ware Co.,Ltd. We have more than 15 years  professional manufacture faucet  and sanitary ware experiences.  Clike here to contact us.  
Our comapny located at Kaiping city ,which is very near by the Guangzhou city. Please feel free to  contact us +86-0750-2738266.