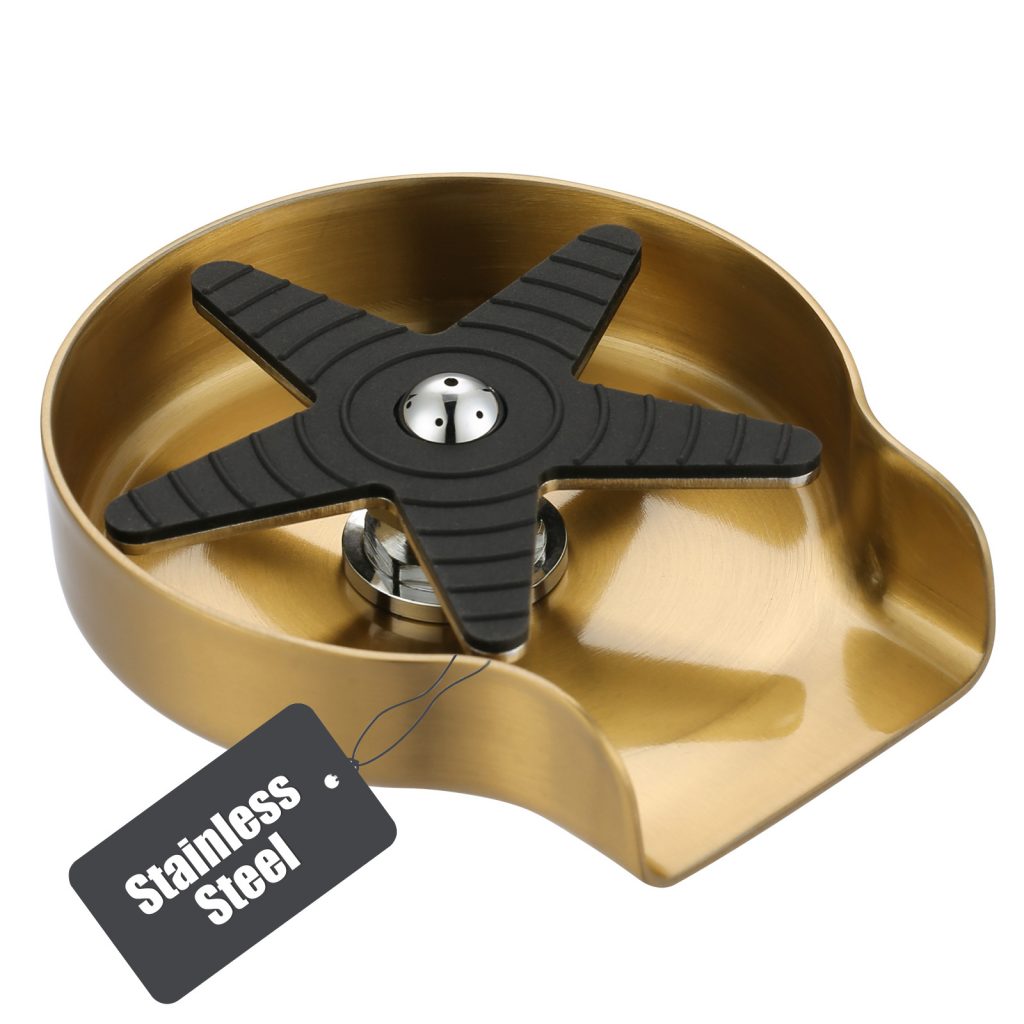 K1011G High Pressure Cup Rinser Glod Stainless Steel
K1011G  High Pressure Cup Rinser Glod Stainless Steel
MaterialStainless steel
Workable Size diameter  1~3.54 inches
Finishing Brushed
Warranty  1  year guarantee
Product Features:
Powerful Cleaning Performance: The High Pressure Cup Washer delivers exceptional cleaning power, allowing you to effortlessly tackle dirt, grime, and stubborn stains on various surfaces.
Versatile Usage: With its high-pressure capabilities, this cup rinser is perfect for cleaning cups, mugs, dishes, utensils, etc. It provides a thoughtful  and efficient cleaning experience for all your household needs.
Easy to Use: Simply connect the cup washer to a water source, and it's ready to go. The ergonomic design ensures a comfortable grip, making cleaning a breeze.
Compact and Portable: This cup washer is compact and lightweight, making it easy to carry and store. Whether you're at home or on-the-go, you can rely on its powerful cleaning performance.
Durable Construction: Crafted with high-quality materials, the High Pressure Cup Washer is built to last. It can withstand frequent use and is designed to withstand the rigors of everyday cleaning tasks.
Application: cups, mugs, dishes, or utensils,bottles
Designed with convenience in mind, this cup washer is easy to use. Simply connect it to a water source, and you're ready to start cleaning. The ergonomic design provides a comfortable grip, allowing for easy maneuverability and control.