Welcome to our blog post where we explore the world of kitchen faucets! Today, we're excited to introduce you to a game-changer in kitchen convenience – the pot filler faucet. Unlike traditional sink-mounted kitchen faucets, folding pot filler faucets can be installed on the wall over stove or on the deck next to the stove. You can pull the faucet to fill pots and pans without carrying pots. Let's dive into the amazing features and benefits of these unique faucets!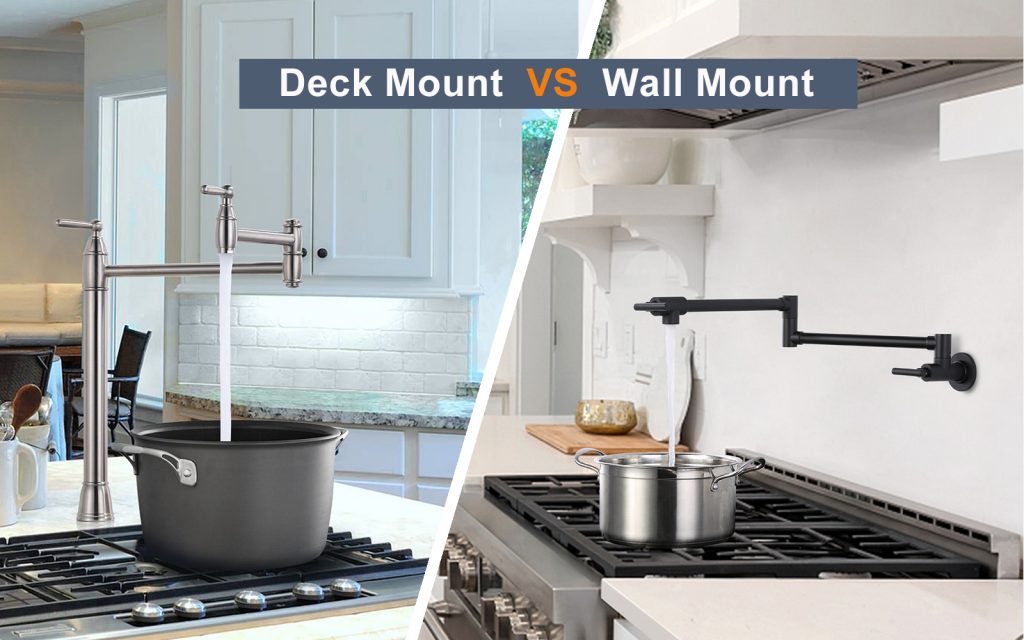 Our pot filler faucets come with a fantastic space-saving feature – they can be folded away when not in use! This means you can keep your kitchen countertops free from unnecessary clutter. When you need to fill a pot, simply pull the faucet over the stove or sink, and it's ready to use. No more carrying large pots or worrying about water spills.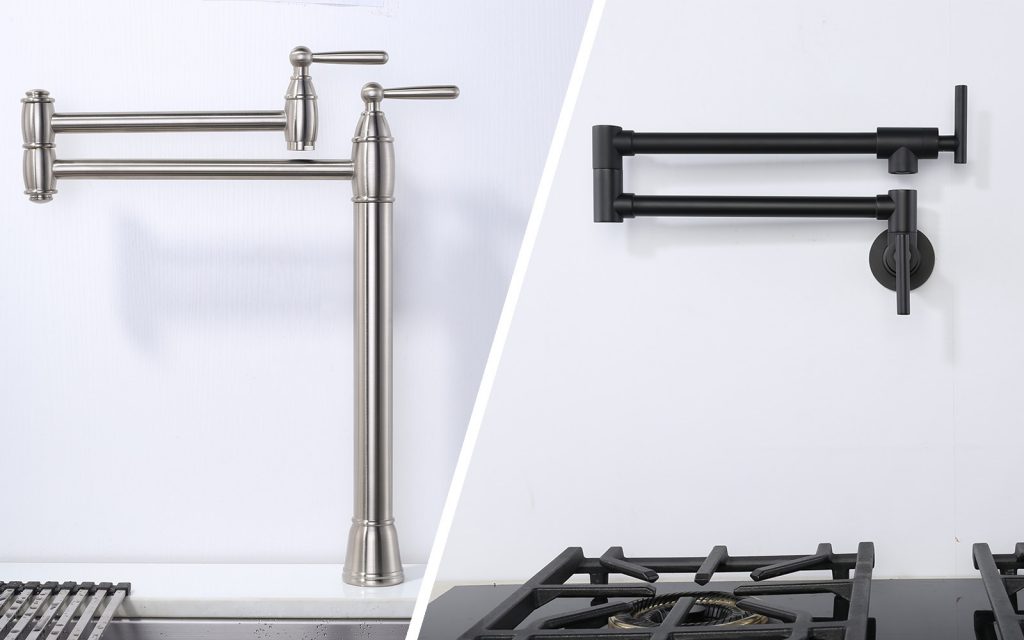 Our folding pot filler faucets are made using premium solid brass. Ensure the water which passes through the pot filler is natural, hygienic and healthy for your families, High flow rate provides you to fill the pots or pans very quickly.
Upgrade your kitchen with a pot filler faucet today and experience the convenience it brings to your cooking adventures!
Installment tips:
Pay attention to the distance between the design of the faucet and the stove top, not too close to each other, so as not to be affected by the stove fire. Installed too low may also collide with the edge of the pot, these issues should be taken into account in advance.